When people think of a law enforcement badge, they most often first consider how this is a representation of an officer of the law. A law enforcement badge, along with many other law enforcement insignia, symbolizes someone of authority.
From civilians to season officers, it is important to remember that a law enforcement badge does not just symbolize an officer, it holds a measure of respect, accountability, and more for the bearer. Someone with a law enforcement badge should be trusted by the community, a safe resource to turn to, and should indicate a willingness to protect the people they serve at all costs.
Looking beyond the initial need for a badge to indicate a position, there are a few other reasons officers utilize badges as part of their uniforms. From firefighter insignia to law enforcement belt buckles, here are a few other reasons badges are powerful symbols for those that wear them.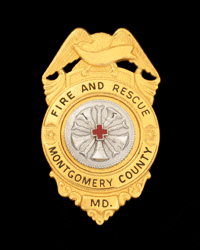 If someone is proudly presenting their insignia, badge, or law enforcement belt buckle, they are not showcasing it just because of their rank or position. A well polished, promptly displayed badge or insignia indicates a pride in their work and their service. For those that have moved up among the ranks or earned awards, law enforcement insignia helps to display their sacrifices and hard work to those in their community.
Most law enforcement badges are well made and incur a cost that makes certain that they won't simply fall apart after a short period of time. They should be made of durable metal and shouldn't bend or break easily.
If a badge has paint chipping, dents, bends, or other marks of wear and tear, it could be an indicator that the wearer does not take pride in their work or the badge is not what it appears to be. A law enforcement badge should be well taken care of, and if you notice an insignia that is dulled or broken, take caution and follow-up with additional resources to ensure the person you are working with has a right to that badge and the position they claim to hold.
Someone who is representing their community, safety standards, and more should always be more than happy to assist with any concerns you may have. The law enforcement badge is the first impression of the person you are working with and the indication of how they view their position and responsibilities.
Law Enforcement Badges Signal a Person Civilians Can Trust for Safety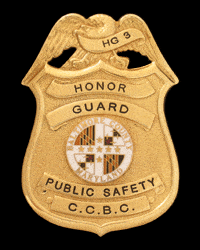 Even in today's era, it's still very true that people will look to the police for comfort, safety, and security. The sight of a police badge can lift the heavy burden from those that depend on law and order and need help in a time of stress, trauma, or other events. Simply seeing a law enforcement badge makes some people sigh with relief as they relax upon realizing the law has arrived and they have someone they can defer to for help and who can defend them.
If you are ever concerned about an officer's legitimacy, ask them politely for reassurance. The majority of officers will not turn down a simple request, especially in a traumatic or stressful situation. Properly trained officers realize citizens may not be thinking clearly or will be worried in high-pressure situations that require the police to be on-site. If the situation allows, an officer will show their law enforcement badge or insignia properly and take the time needed to reassure those who have concerns.
Law Enforcement Badges Show a Willingness to Sacrifice for the Betterment of the Community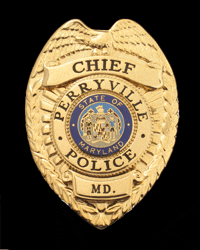 One thing that many people should remember is that police choose this profession and all of the risks that come with it. Although a law enforcement badge may seem like only a simple portrayal of position and authority, it represents the willingness to sacrifice's one safety to assist others. It is a symbol and a promise to uphold the best interests of their community under their position.
If you're ever concerned about the person you're working with or your general safety in your community, you can always request confirmation that police have been dispatched in your area. This may occur from an event happening, someone claiming to be police arriving at your door, or numerous other circumstances. A quick call to your local station can help confirm an officer has been sent to your area.
Law Enforcement Belt Buckles Are a Request for Respect and Authority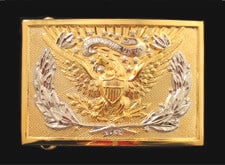 Law enforcement belt buckles and law enforcement insignia represent the work and effort an officer has put in to defending and protecting their community. The representation of a law enforcement belt buckle is a request for respect that has been earned from working in the line of duty. Making the choice to become a police officer is not one that's taken lightly, and putting on the uniform and the badge is a huge responsibility.
If you're ever worried someone is misusing a badge, speak with them about it to confirm the validity of the badge. A trained police officer will also have an ID card and a badge number they can provide that you can confirm with your local precinct.
In the End, Law Enforcement Insignia is a Form of Motivation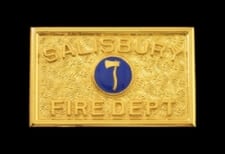 Law enforcement badges aren't just an inspiration to those that police are sworn to protect, but to the officers that wear them as well. Some might question why they're still on the force after a while, but one look at their badge should hopefully remind them that they made a choice and a commitment to the force and to the people in their community that depend on them.
When someone has earned a badge, a law enforcement insignia, or some other representation of their service, it is a hopeful reminder that they are doing good in the world and protecting those around them. While some may not consider this aspect of a law enforcement badge, it's important to consider it's significance to the bearer and not just civilians who encounter it as well.
More Than Just a Law Enforcement Badge
A law enforcement badge is more than a sign of rank, position, location, job, or duty. A well cared for and properly presented badge is a sign of pride, honor, respect, and a symbol of safety. A law enforcement badge should always provide an idea of comfort to civilians in the time of stress, and the bearer should always understand the significance their insignia can have on others. A proudly displayed badge is a sign of trust and sacrifice, and it can motivate both those that see it worn and those who wear it to do good.