10 Things To Know When Customizing Your Police Badges Online
Last updated Jul 24, 2020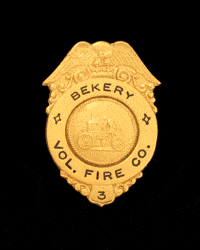 There are a few things you might want to consider when creating your custom fire department and police badges online, especially when it comes to what is and is not acceptable and the availability of your designs.
It is important to know which badges, be it police badges or fire department badges, are associated with what styles, and this can vary with location and rank. If you are in law enforcement or the fire department this is an invaluable service that doesn't cost much and most customizations can be completed at a decent price. However, civilians might want to brush up on what is and isn't acceptable when it comes to their own personalized badges.
For those hiring for their police and fire department crew members, there are a few primary aspects to keep in mind while completing and putting together your custom badge online order.
The Budget of Your Badge Order
Custom fire and police badges can get very expensive very quickly so it's best to know just what kind of budget you're working with in order to keep the design within your limit.
Add-ons and extras can drive the price up in a big way and can create an issue with what is desired and what will work with the amount you have to spend. There are a few classifications to consider when trying to figure what you can afford for your police badge:
Catalog Badge: the most economical choice and is usually mass-produced;iIt can be customized but it won't break your wallet
Semi-Custom Badge: allows a bit more customization but will increase the cost; these types of badges will usually be cheaper when ordered in bulk
Unique Badges: typically run upwards of $1,000 and will tend to be highly customized, which means more time to create and get the exact looky you want
When to Order Your Fireman's/Police Badge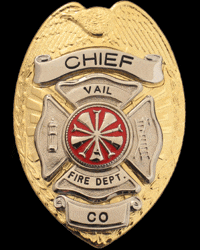 Typically, a badge should be ordered well ahead of the given time that it will be needed. This is due to the fact that, dependent upon the design and level of customization, a badge can take upwards of 8 to 12 weeks from start to finish. This also includes the time for approval of the design and mold, as well as the overall work that must be done for each badge ordered.
Don't order your badge and expect it to be there the next day. Even catalog badges, which are already made and only require minor customization, can take weeks to accomplish and ship.
The Style You Want for Your Badge
There are literally thousands of custom badge styles online for police and firefighters to choose from when it comes to learning how to create custom badges online, and many companies will work with the intended recipient on a design by recommending one or more templates that could possibly work.
If there is a custom idea that you want to see on your police badge then it's necessary to follow the guidelines set down by the company that will be doing the work. Many companies will require a clear picture with few to no obstructions so as to render the image that's desired in as professional a manner as possible.
What is the Use Your Custom Badge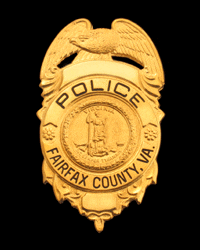 This is very important since your customized badge needs to be recognized as proof of authority. This is where size, durability, and weight come into play since, when on the job, your badge might need to be as detailed as possible in order to give the impression that your position as a police officer or firefighter is legit.
Depending on what type of custom police badge you need, be it a wallet badge or one that will be placed on your uniform, you will need to choose from flat or arched options that best fits the use of your customized badge.
Options for Customizing Your Fireman's/Police Badge
Lettering is Important On a Custom Badge
You'll need to take into consideration during customization just what will be on each of the panels/lines of your badge. You'll need to determine the longest rank as this will help to determine panel size, and you will need to figure out how many ranks you have as this, too, will go into the customizing process. All of this affects your letting options.
The Design and Anatomy of the Badge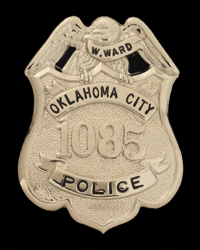 Police badges can be made in a large variety of designs. The anatomy of your badge is easier to look at online as there are a great number of designs to pore through and you'll need to be certain to find the one you want or need.
Keep in mind that adding more panels or lines to the customizing process will take more time to finish and will add to the weight of the badge. Custom badges can be made flat or can have what is called a shell back, which weighs less and shows a reverse depiction of the badge.
Badges that are being made to wear on the outside of a uniform are typically best when arched so that they can be applied with a safety catch. A badge that is being placed inside a wallet is better off being made flat. There are a lot of steps to think about, but these help with being sure you select the right badge for your line of work.
Coloring Is Important on a Custom Badge
The amount of color that goes on a badge is a matter of personal preference as well as what's allowed. Quite often the lettering of a badge will contain some color, but it will be the same color as the metal. When selecting colors, one important thing to think about is if you want hard enamel or regular. Hard enamel will produce a much more professional look and possess a greater amount of durability, but it will add at least a week to the customization of your badge. With regular enamel, the process is faster, but the coloring is not as flush or as professional in appearance.
Finishing Up and Performing Maintenance on Your Fireman's/Police Custom Badge
Consider the Finish of Your Badge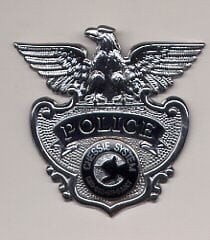 The finish is more than what will make the color on your badge look better, it is also what will help determine the cost, durability, and even authority. Higher ranks tend to get a gold finish, while lower ranks tend to receive a silver finish. Different finishes also come with different levels of durability, which once again begs the question of how the badge is going to be used.
Remember: Regular Upkeep is Necessary to Keep Your Badge Looking Good
This is fairly easy and not too hard to remember, but you want to keep it in mind. It pays to keep your badge clean by using a non-abrasive soap and warm water. Don't use brushes or anything other than a clean cloth to wipe down your badge, as a brush could possibly ruin the finish and damage the enamel.
A professional badge company will be able to help you with each of these steps, and can provide the best recommended tips to keep your badge looking sharp and clear for years to come.